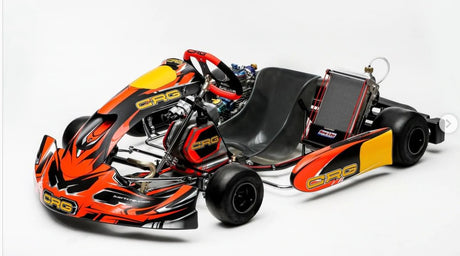 Karts
Suppliers of CRG, Exprit, Redspeed, Gillard, Arrow, Kosmic, LN Kart, Parolin
View More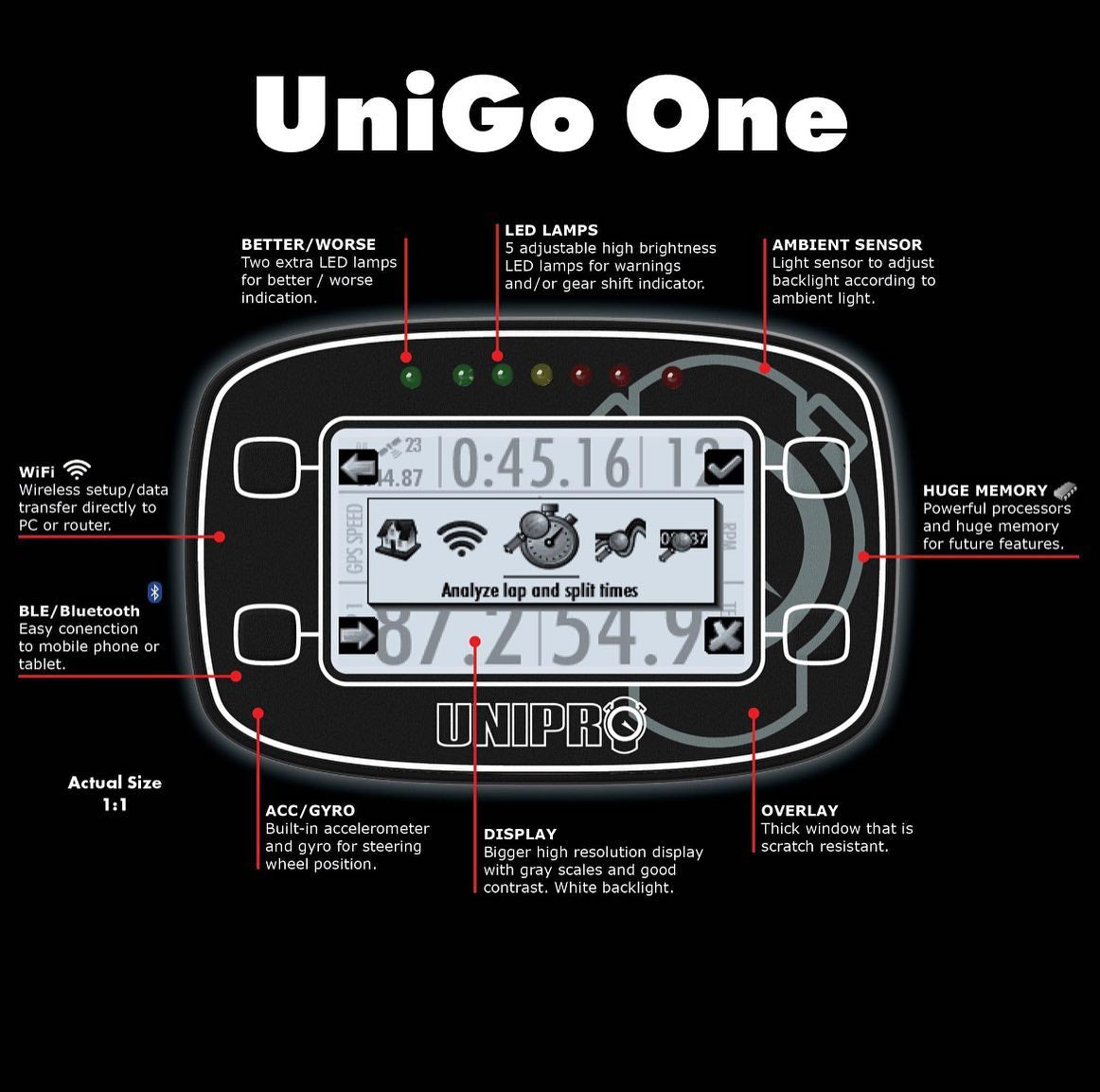 UniPro Unigo One with H20 Temp Sensor
UniPro Unigo One with H20 Temp Sensor 
• Wi-Fi, BT, BLE, NFC, USB
• Built-in Li-Ion battery
• GPS with internal antenna
• Audio voice feedback
• Flexible inputs for direct sensor connections
• Multiple temperature inputs
• Built-in acc/gyro for steering wheel position
• Bigger display with better contrast and fast update
• 5 programmable very high brightness warning LED lights
• Separate better / worse LED lights
• Software adjustable RPM input
• Slim design
• Expandable with UniBox
Extra included with Kit
USB Charge Cable
RPM Wire 
Charger
Water Temp and Cable
DESCRIPTION
30 years of experience makes this the ultimate entry level Laptimer.
We wanted to make the best low-cost Laptimer on the market, without compromising the well-known Unipro quality. This Laptimer can be used by everyone from hobby drivers to world champions.
Slim design with built-in battery and GPS antenna makes it the perfect all-in-one Laptimer. Unique GPS antenna technology enables better signal, even when the steering wheel is turning.
Several communication channels enables you to talk to the Laptimer in many ways. Wi-Fi and USB for computers and BLE and NFC for phones and tablets. WiFi access point for single drivers with a laptop, and WiFi client mode for bigger teams with own network.
Connect sensors directly with the Flex connector. Both digital, analog and intelligent sensors can be connected directly and it is possible to connect for instance throttle and brake sensors directly. Intelligent sensors can be Lambda and IR Box for infrared tire temperatures.
Accelerometer/gyroscope is added to give steering wheel position without any external sensor.
Bigger display is custom made with better contrast and faster response. 16 gray levels makes beautiful graphic and easy to read text possible. Elegant white backlight with ambient light sensor for auto adoption to surrounding light.
The included analysis software provides a complete overview which enables you to compare results between drivers, training sessions, and heats. It even syncs with video from your GoPro camera.